About
Lisa, Sydney, Australia.
unhealthyskarsession--> tomandalex
I really should be doing more constructive things with my spare time. But who can resist either Alexander Skarsgård or my new obsession Tom Hiddleston?
Currently glamoured by True Blood, Tom Hiddleston, Loki and The Avengers, BBC Sherlock, Michael Fassbender, NIN, Doctor Who, Game of Thrones, Harry Potter, the X-Files, Ryan Gosing and other random people/things that tickle my fancy. Can't wait for the Hobbit and Thor 2. Mostly however be prepared for some serious Skars-and-Hiddles-spam.
Beware under 18's, blog occasionally R rated (thank you HBO and Fassy). I claim none of these images as my own, tell me if something is stolen.
Proud Slytherin, NightPixie55 on Pottermore.
ASK ME STUFF
SLYTHERIN
{ wear }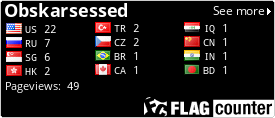 Large Visitor Map